Sweet Visitor,

For those of you who know me, it is easy to understand the compilation of this poetry. For those of you who landed on this page by some other divine orchestration, allow me to elaborate on the journey that led me here and the same journey that will lead me forward.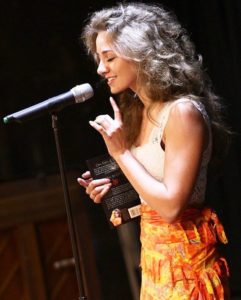 My name is Alyssa Noelle Coelho. I am a 25 year-old dancer and traveler with a degree in Sociocultural Anthropology from the University of California, San Diego. I own a design, media and communication company called Lionheart Creations in Southern California. I was first published in May 2016 and then self-published CHOSEN, a compilation of my poetry, in the late summer of 2016. I love to dance, travel, adventure, explore, design, paint, decorate, design, and most of all, enjoy time with my family. I am finally in a position where I can really say, "I am me. And I am happy."
But, it wasn't always this way.
I had grown up in a very flexible Christian home where I was taught about this Light, this Love. Being young, I was unable to fully comprehend the meaning behind this so-called Light, but boy, did I know and feel its Love. As a child, I felt invincible. By fifth grade, I was ready to move out and apply to college and trust me, I tried - my dad can attest to the phone call he received from the University of Hawaii. I was just so determined to live, to learn, to experience. Somehow, feeling the full support and guidance of that Love made me feel like I was here on a mission.
That is, until I grew up.
Like most young girls, my junior high and high school years were...well to be honest, hell. I got to junior high and was struck very harshly with my new reality. So I tried...I attempted the whole fitting in thing - does that ever really work? I also tried the standing out thing - again, up in flames. It seemed as if no matter what I did, I could not feel okay. I could not feel safe. I could not feel me. I could not feel Love. My connection dulled and I gradually strayed from those feelings of importance and determination. I began to wonder why - why I was here, why I was me.
I had lost my Love and I had lost my meaning.
So then I did what we all do...Without realizing it at the time, I searched for Love everywhere. I searched for Love in dance, in books, in drugs, in martial arts, in church and of course, in boys. To no surprise, each of these outlets did not fulfill the Love I was searching for. And each time I tried so desperately to squeeze, poke, and prod, it simply did not fill the whole cup. No matter how graceful the pirouette, no matter how thrilling the novel, no matter how intense the drug, no matter how precise the combination, no matter how strong-willed the pastor - I simply could not f
ind all of Love. As you can imagine, each of these ventures resulted in some bruises and scars, some dislocated joints and some irrecoverable lost innocence.
I had never dreamed of writing a book or of publishing a compilation. Along the journey, writing simply became a means of formulating what I was feeling and getting it out of my body and onto paper before I self-destructed. Most of the time, it worked and after high school ended, I found myself not picking up the pen so much. I had entered college and was finally around others who were also striving to succeed academically, who were eager to learn, and who were genuinely kind and caring. I was finally experiencing life outside those metal gates that seemed to wrap more around my soul than that school.
Yet, in 2015, my world began to crumble again. I was in the midst of witnessing my dad's health decline rapidly, my sister loosing her unborn child, and my pastors and mentors being exposed for their hypocrisy. I was also taking a couple religion courses that were threatening the foundation of everything I knew, an astronomy class that was blowing my mind from an entirely different angle, and a psychology statistics course that was teaching me how little humankind actually knows and can actually know. On top of all of that, I found myself completely unable to connect anymore - again. My old modalities of facilitating connection were simply failing. My faith was collapsing and for some reason, I was drawn back to my poetry - the words that I had vomited on the pages of several different journals in dark corners to save myself from myself so many years ago.
As I reviewed and relived that 8-year journey with a heavy heart and soaked pillow, I noticed the cycle. I remembered how connected I had felt when I was younger, how invincible I knew I was in that Love. Then, I realized that after I lost sight of Him, every wrong turn, every bump in the road, and every head-on collision was my journey of trying to find Him again. That 8-year journey is the most vivid demonstration of the cycle we participate in, trying to find Love again through all His many vessels.
My hope is that these words, poetry and narrative, will help young teens and adults understand that no matter how dark the hole or how deep the wound, they are not alone. We are all here, on the same terribly horrific and utterly beautiful journey - searching for the same relentless and unconditional Love. And I would love, absolutely love, to listen to yours.